What is a 793 Plan?
A 5-year technology plan approved by District Superintendents of the BOCES in each RIC region. RICs are required to create and implement a 793 Plan under Education Law 1950(4)C and Chapter 793 of 1975 for providing technology services in the supervisory district.
What are the benefits of the plan?
It is imperative for the school districts in the WNYRIC region to remain on the cutting edge as new technology and
applications develop at a rapid pace. The role of the WNYRIC is to provide high quality professional development,
innovative technology supports, access to on-demand customer service, and provide secure access to district data
needs. The WNYRIC continues to enhance existing services with updated functionality, as well as offer new products to
provide for the effective management of student information and meet the needs of school districts.
Plan Scope & Regional Priorities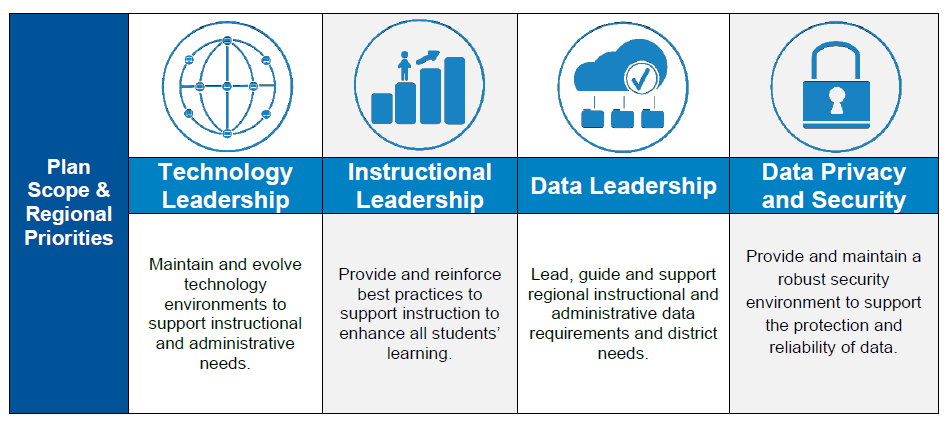 Stakeholder Groups
Click to expand each stakeholder group to view notes from past meetings.
Note: Plan was approved July 2023 and notes will be populated quarterly.
District Data Coordinators
District Data Protection Officers
FICA - Forum for Instruction, Curriculum and Assessment
Technology Coordinators